transnational creative education – programmes and pedagogy
As one of the country's most experienced academics in transnational creative education, Raz Barfield has been driving internationalisation forward within UK institutions, or with partners overseas, since the early 2000s. He has established and managed major institutional partnerships, international academic development, and TNE projects. He has used these initiatives to increase recruitment opportunities into UK universities, along with reciprocal exchange/mobility opportunities for home/EU students.
As a consequence of experiencing and understanding internationalisation in terms of both its inward and outward facing aspects, Raz firmly believes that institutions should think 'internationally' about all students, in terms of access to opportunity, and the contemporary world in which they will graduate. This experience has also provided insights in terms of the cultural and educational experiences of international students and academies, which continue to underpin his approach to curriculum design.
In the region where he has been most active, China and the Far East, it remains the case that creative subjects are still broadly defined according to technique or specialism, predominantly rooted in materials and processes, or are very much still understood in terms of their alignment to existing professions, or established traditions. Alongside this, at a deeper level, several factors present challenges and in some cases obstacles to the development of appropriate contemporary creative education, and of curriculums capable of stimulating the kinds of thinking and capabilities that their industries and economies urgently need.
Amongst these are the expectations of students and their parents, the respective roles of teachers and learners, and the traditional, familiar, teacher-centred approach, which entails respect for the 'master'. Raz is also personally convinced that perhaps the biggest challenge to transforming creative education, certainly in China, lies in the pervasive influence of the traditional examination, as the predominant mode of assessment. Whether or not it is directly experienced in art and design contexts, the exam pervades all prior learning experience, and continues to exert a major influence on thinking and behaviour. The exam, with its implicit reinforcement of the idea of the 'correct answer', encourages surface learning, and thereby, directly or indirectly, leads to a search for the shortest route to the 'solution' – in direct contrast to the open, speculative 'free-play' of engagement with ideas that characterises creative education, and so often leads to creative insights.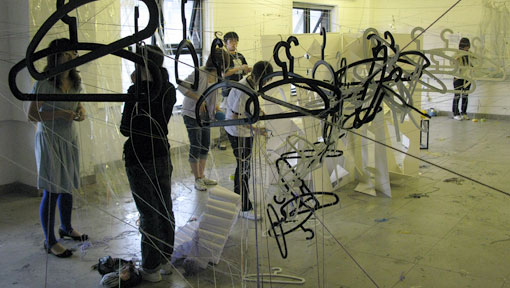 Raz has applied his experience and insight to the design of academic programmes that enable Chinese institutions and academics to tackle the challenges inherent in educating creative thinkers who have not been trained or encouraged to apply creativity throughout much or all of their prior learning, and have, in many cases, had imagination, inquisitiveness and independence trained out of them.
Across a number of roles, projects or consultancies over recent years, Raz has worked on, or accomplished the following:
at the Glasgow School of Art, oversaw the institutional partnerships and Joint First Year Programme in Architecture, Design and Fine Art (2005-9) with the China Central Academy of Fine Art (CAFA)
made significant, innovative and evolutionary changes to programme structure and delivery, based on action research into teaching and learning, leading the students to examine their roles and responsibilities as learners
developed new models for the deployment and character of assessment, designed to minimise anxiety, clarify the process of criteria-based assessment, and provide constructive feedback
helped students to understand their responsibilities as learners by locating their current educational experience within the framework of learning outcomes, assessment criteria, and benchmarks, depersonalising their perception of their relationship with teachers, making it transparent and objective, and free from questions of preference, bias or familial influence
designed admissions criteria for students not familiar with the portfolio interview, and developed new, highly successful admissions models, more indicative of future learning modes and experience
developed new UK-based international pathways as routes into subject specialist first or second years, supporting progression from overseas partner institutions, and applying in a home context, the lessons learned in TNE
established and led the Glasgow School of Art's Representative Office in Beijing, at that time unique as a directly-owned and academic-staffed presence on the ground; through direct contact with potential applicants, this initiative resulted in significantly enhanced profile, increased institutional partnerships, and recruitment
designed and developed 1+3, 2+2, 3+1 and 3+1(+1) programme models between UK and Chinese institutions, and highly effective pre-degree and pre-masters programmes around a central core of academic English and critical studies
prioritised research methods and study skills as distinct programme elements, addressing shortcomings within language teaching and testing, where analysis and interpretation are grouped with writing skills
in delivery, developed projects that build on existing strengths in practical skills, and widen the context for creative inquiry and interpretation
developed projects that introduce and explore the technical parameters and creative implications of creative digital media and technology through physical analogues
developed programmes for young learners that prioritise imagination and creative solutions over technical and making skills
developed workshops and projects that develop critical and analytical capabilities through focus on thematic content, allowing wide participation across subject areas; particularly effective at helping to dissolve hard barriers between subject areas, in TNE contexts
For further information, or discussion, please email info@2bstudios.com or use the contact form below.
messages sent via this form will be received at info@2bstudios.com
alternatively, click the link to send via your normal email application